Newsflash
Free WEB-based beginner's course in Norwegian language
The course is developed by University of Oslo (UiO) and the first course starts January 8, 2018. It is found under the MOOC (Massive Open Online Course) umbrella of courses
We can read from the course description:
"This free online course will give you the basic language skills needed to make new friends and cope with everyday situations, as well as being a stepping stone for a further exploration into Norwegian language, society and culture."
You can find more information and register for the course using this link: http://www.mooc.no/course/introduction-to-norwegian/
Click on "Mer info" and you will be forwarded to the Future Learn web pages. Scroll down and click on Join to start now, or register your name for information about later courses.
---
A Norwegian citizen living in Cebu, Philippines charged a million pesos (PHP) from filipinos, promising them work in Norway. Then he disappeared with the money!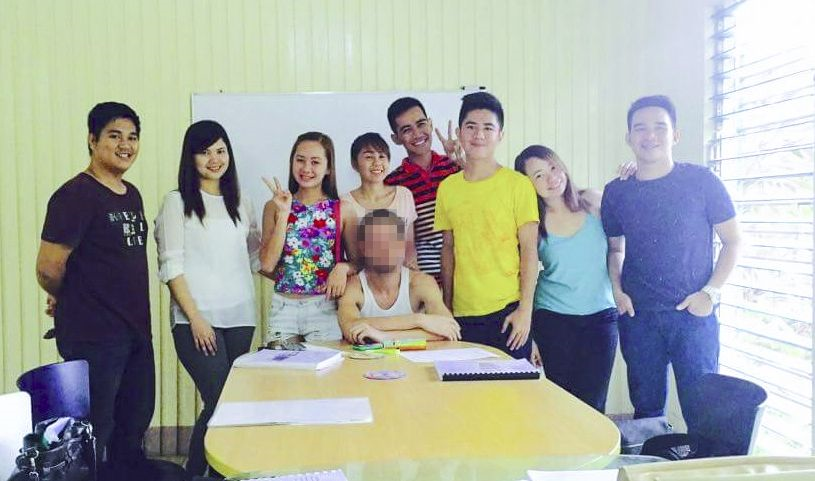 Photo:Private
The Norwegian, from Bergen, offered courses in Norwegian language and guaranteed his students work in Norway if they paid up front.
Here is an excerpt from the interview of the scammed students (Norwegian National newspaper Bergens Tidende, June 7, 2017:)
"Det eneste Kristine Cyrile (27) ville, var å dra til Bergen for å jobbe som helsefagarbeider. Filippineren sa til og med opp jobben sin som sykepleier i Cebu for å komme til Vestlandet.
– Han var så snill. En skikkelig grei fyr, sier Cyrile til BT.
– Vi ble overbeviste
Hun spoler tilbake til februar 2015. Da skal den 34 år gamle bergenseren ha lovet henne og flere andre filippinske sykepleiere jobb i Norge i minimum ett år.
Men først måtte de betale en såkalt ansettelsesobligasjon som skulle dokumentere at de hadde penger til livsopphold. Pengene skulle refunderes to måneder etter ankomst til Norge, het det i kontraktene BT har sett.
Cyrile betalte nærmere 40.000 kroner, ifølge tiltalen mot mannen. Hun forteller at beløpet tilsvarte én og en halv årslønn.
– Vi ble overbeviste fordi han drev sitt eget bemanningsbyrå, sier 27-åringen.
I offentlige registre fremgår det at selskapet skulle drive med utleie av personell innen renhold og hjelpepleie.
Avreisen til Norge ble stadig utsatt. Til slutt kom sjokkbeskjeden: Det var ikke mulig å dra til Norge for å jobbe likevel.
– Han sa at det var problemer med byrået hans hjemme i Norge. Da spurte vi om å få pengene tilbake, men det har ennå ikke skjedd. Vi får ikke tak i ham og han har blokkert oss på sosiale medier, sier Cyrile.
Tiltalt av filippinsk politi
Nå har påtalemyndigheten på Filippinene tiltalt bergenseren for svindel og ulovlig rekruttering av fem jobbsøkere. Til sammen skal de fem ha betalt mannen over 220.000 kroner.
34-åringen har ikke autorisasjon til å rekruttere arbeidere for ansettelse i utlandet, og han har unnlatt å refundere anmeldernes utgifter, heter det i dokumentet signert statsadvokat Alex Gabud i byen Cebu.
– Jeg tok opp et lån i banken for å dekke depositumet. Noen solgte rismarkene sine for å ha råd. Det verste er ikke pengene, men all tiden vi har brukt. Det er helt bortkastet, sier Cyrile fortvilet.
En del av kontrakten var å bestå et intensivt norskkurs på mannens språkskole i Cebu, som han startet sammen med sin filippinske kone for noen år siden.
– Han ba også om dokumentasjon fra meg på alt som var nødvendig for å kunne jobbe som helsefagarbeider i Norge, og det fikk han, forklarer Cyrile.
Så reklame på Facebook
BT har vært i kontakt med flere i samme situasjon som henne. Jeffany Rebaya (26), også sykepleier, så reklame for bergenserens bemanningsbyrå på Facebook i desember 2015. Selskapet rekrutterte da sykepleiere og andre til å jobbe i Norge, med lovnader om at dette skulle skje innen mai eller juni 2016.
– Jeg visste om skolens hans, kjente andre som hadde gått der og stolte på ham. Jeg betalte alt med en gang, 43.000 kroner, og fikk derfor rabatt. Andre betalte siden 50.000 kroner, sier Rebaya.
I slutten av januar i fjor begynte hun og ni andre på norskkurset. Alt virket tilsynelatende greit, men i april begynte hun å ane ugler i mosen.
– Vi kunne ikke lenger treffes personlig og han underviste oss via Skype. Noen uker var det ikke undervisning i det hele tatt.
– Ønsket å hjelpe
«Jeg kan dessverre ikke si noe særlig mye om dette annet en at jeg hadde et ønske om å hjelpe dem men det gikk ikke slik vi alle ønsket. Kan dessverre ikke si så mye mer akkurat nå», skriver den tiltalte bergenseren i en SMS til BT.
«Skulle gjerne ha svart mer utfyllende, men jeg må kontakte advokat og få råd derfra», legger han til.
(end of BT article excerpt)
----
His company, SMART BEMANNING, is now removed from the public registrar's listings. Maybe SMART but not admired, stealing from those who already have so little!
---
There is also news stories in National newspapers in the Philippines that a warrant of arrest for this man is issued.
Read the article under our Articles folder.
Unfortunately this does not trigger any action from the police in Bergen/Norway it seems. They know his name and they know where he lives. And he has admitted that he took their money.
Can it be simpler - to allow justice to prevail?
Live and work in Norway!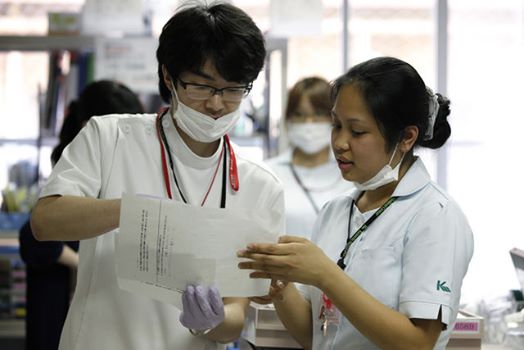 Is unemployment rates in your country affecting your quality of life?
Do you have skills or expertise normally sought-after but now in surplus in your own country?
Are you prepared to learn a new language and move on to economic security for yourself and your family?
Did you know that Norway has labour shortages?
Skilled foreign workers are welcome to live and work in Norway.
Contact us and see what we can do to find you a job in Norway that is matching your level of language profiency, work experience and skills.
Live and work in Norway!
Information
New requirements for foreign workers seeking permanent residence permit in Norway
If you submit your application for permanent residence permit to the police on 1 September 2017 or later you must, during the 12 last months, have had a total income or business income of at least NOK 238 784 pre-tax. This must be your own income and you cannot have received social security benefits during the last 12 months. Read more here.
Authorisation and Licensing of health personnel has been moved away from S.A.K. (Statens Autorisasjonskontor for Helsepersonell) and is now directly under the umbrella of Helsedirektoratet (The Norwegian Directorate of Health).

The Norwegian Directorate of Health is also maintaining the Register for Health Personnel (Helsepersonellregisteret).
Click here for more information about Helsedirektoratet, and here for access to the register (Helsepersonellregisteret).
Language courses
Several Norwegians and even filipinos returning to their home country after working in Norway are offering tuition and multi-layer courses in the Norwegian language all over the country. Unfortunately, the majority of these are not licensed to operate as schools, and you are joining these at your own risk. We recommend that you ask for certificates regarding their profiency as teachers, that their curriculum is relevant to the type of work that you plan to apply for, etc.
If you need guidance in this matter please fill in our contact form and we will see what we can do to assist you.